Rant of the Day….
30MAY17
The True meaning of Solar Power
I speak from a perspective that very, very, very, few have ever experienced. I have had the honor to work with some of the finest men on the face of the Earth. I had the privilege of leading America's Patriots, and the Blessing to accomplish a 20 year career onboard nuclear-powered submarines and make it for seven years post retirement and still stand upright. Then you add NASA sham videos and you think to yourself, you did some pretty cool stuff, but, next to a reactor really? $75 bucks a month in 1988 was a lot of money, unless you were a caddie.
So insomnia, well exhaustion and a few beers during a bike ride from southside to northside of the Greater Sierra Vista Metroplex. I was flying around town on a bike path, for the first time other than the area over by the now closed Kmart, I was faster than an empty pretty blue city bus, all with the vision of a glass of water and an ice cold glass of water, with barley and hops added.
This came across my facebook feed. Sean Keefe shared it with the Jason Stapleton private facebook group. His comment was "Actually no, taxation is theft." If you all can remember a few months back when I started this blog out, "War" on Drugs post follows the same logical path, if memory serves me.
Excellent reasoning that supports why Taxation is theft. When was the last time that any form of or any government anywhere actually represented the people? The only thing that makes these people one thing other than merely People is the very Government that defines them, does it, to divide us, from our very humanity.
This is a go to play it uses to control the Governed. It is not that when someone is excreted when no longer required. When it can put an expiration date on those who have been excreted it helps control the costs.
I was having an conversation over the weekend with a fellow military retiree, Army, one ea. I was attempting to communicate that I am beginning to doubt a lot of "accepted" facts society specifically imparts on us during the educational cycle of indoctrination. He was resistant and thought I took pitty on myself sleeping next to a reactor, and I said Brother, I am, however, talk to me about these depleted Uranium shells ya'll use. The tannest man I know, turned white, since to he and I it was about the 20 yrs of service and a pension. Do what others refuse to do for themselves, and then live the rest of the days in Peace.
I am remembering when people started outlawing trapping. Said it was too brutal a way to feed and cloth oneself. Manipulation to get folks to buy stuff from boxes instead of using Nature and Natures Laws to allow one to free their time for more meaningful accomplishments. Since once you get the taste you can't get rid of it anyway, singed into flesh, mind, and soul with the intentional lessons taught and Control established to eliminate and destroy rebellion. Propaganda machines created, bureaucrat inserted, power applied and start button pushed. Unfortunately the script has degraded from Andy Griffith to Jerry Springer, Mark Twain and Huck Finn discarded for racism while Hip Hop Music and a whole culture is exploiting the very concept, its just like if a white man say the "N" word is considered offensive, extremist, racists, etc but I hear it five times a day blaring down the highway coming from the entertainment system of a vehicle operated on the Kings Highway bordering the decarlosdanger.com HQ while increasing my Value watering my plants.
Speaking of increasing owns Value and Water. Have you heard? Decarlosdanger.com has partnered with EverGreenCoin.org to provide pallets of bottled water to residents in Flint, MI. Why does this need to be done? This is a government problem that is a Humanitarian Nightmare. This borders on the ecological disasters of the 60's-80's, where entire towns were disappeared by the .GOV, and corporations were eliminated but then recreated or absorbed or excreted.
We at decarlosdanger.com have kicked off OUR AFFILIATION w/ EverGreenCoin.org Crowdfunding by donating 500 EGC to the cause, the cause of Life and Liberty, in the form of drinking water, with a message, if you Value Yourself and Your Family move. You too can help by either going directly to the EverGreenCoin.org page and donating or donating to the decarolsdanger.com page. If you do donate to the decarlosdanger.com page 90% will go to directly fund the purchase of pallets of drinking water to be delivered to Flint, MI. News Flash, Government poisoned its citizens, who are affected, the rich or the poor, the homeowner or tenant, the literate or illiterate, the educated or ignorant? That is correct 90%, just like the payout from a winning bet at a casino or sports book, will go to clean, drinking water to the people of Flint, MI.
Why 90%? We it comes to principle really. You see what would be best for everyone would be if you went to EverGreenCoin.org yourself downloaded the wallet that fits you and what is best for you. Jiggle the tree to make sure the wallet works, and stake for charity of your choice, lets make that choice Water in Flint and end the Tyranny that is the poisoning of our fellow Americans by our Government.
You see I AM invested in EGC and don't wan't to profit off of you, but I can't pay everyone's water bill, yet.  But together we can try.  This and projects like this one in particular, opened my eyes to all the possibilities EGC and EverGreenCoin.org represent on the Personal Liberty aspect. The Time Is Now to Invest a small portion of Your Property in this enterprise and you can do it by donating water, the required substance that sustains life to another human being. There is absolutely nothing wrong with that, and if you can later turn a profit off of it you can tithe the rest to the charity of your choice, or grandkid, great-grandkid, cousins' who graduate high school, and other Family members. Think of it as funding a family reunion, just on the front end, and it reinvests itself at a rate of 7%. Decarlosdanger.com knows that it is better than a savings bond, I will tell that story one day. EverGreenCoin.org is your one stop shop for green resources and green knowledge about everything green, EverGreenCoin.org.
Thank you my friends for the recent surge in viewship on Youtube, Twitter, and Facebook activity, but from the bottom of my heart in celebration passing the 1K mark in registered users on the decarlosdanger.com and recently over 1K exposure on Facebook, 90% of all donations with a cap of $1,000.00  will be made to EverGreenCoin.org's Crowdfunding for Water for the poor Chattel stuck in the State up North. Go Buckeyes, but here is some water.  More on that later, they may get the last laugh, as the grass is not always greener.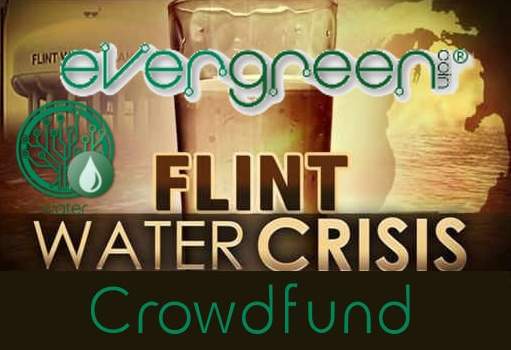 That my friends is the rant of the day for 30 May 2017, something tells me there will be more. Something significant is likely to occur that will unify the citizens in lock step soon. Too many distractions, too much noise, Chattel must get in line or all order is lost.
Next best Union name ever, Chattel United and Not Thinking, don't be one.  Some folks just won't get it.
God, help those who Cannot help Themselves. Help them see the Power of Light.
There endith the rant…..