Rant of the day….
4JUN17
5JUN17
7JUN17
Biology Experiment Continues
In an attempt to not allow the transplanted vegetation feel like a Buckeye getting off the boat for the first time in the Arabian Gulf. That sensation has turned me bitter and we cant have no eggplant, peppers, and cucumbers being as bitter as me, that just seems counter productive.
Bitcoin update: right around 2550
EverGreenCoin.org has been quite active the last few days. It is currently being traded around 20 cents a coin.
Bales have arrived at decarlosdanger farm n garden. I say farm since the garden took delivery of some fertilizer al natural yesterday. I was actually told by the Mrs. that I was smelling a bit farm fresh yesterday while on our bike ride on the numerous and copious empty bike paths and trails in Sierra Vista MetroPlex and the incased enclaves of Cochise County (thanks MPO).
Boy I am thirsty and you know what that means!! That is right, just a friendly reminder that 90% of all donations to decarlosdanger.com from now through Independence Day will go directly towards the Crowdfunding Efforts of drinking water for the folks up in Flint, MI.
That's right, donate through this blog or directly below: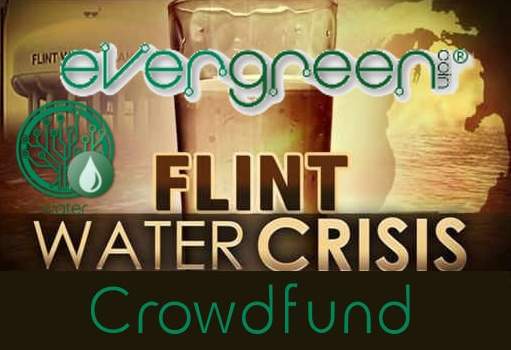 EverGreenCoin Water is very proud to be fundraising for the delivery of clean drinking water to the children of Flint, Michigan, who have been poisoned by the city's water supply stemming from politicians cutting public safety corners. Using these funds, EverGreenCoin's Founder and Lead Developer, Steven Saxton, will purchase pallets of bottled water and be delivering the water in-person on behalf EverGreenCoin and the EverGreenCoin community to a school in Flint, Michigan.
You can send EGC directly to the EverGreenCoin Flint Water Crisis
Crowdfund or Stake for Charity to
EZRzZmA1qX241hJmivz848bckaRd7gnT8X
Flint Water Crisis Crowdfund QR Code
BTC donations can be sent directly to
1JwLuyjGnbXz3FPudix9uB5FTkJBHQMv9K
If more is raised, more water will be delivered.
5JUN17 / 2350
BITCOIN is UP to 2880
EverGreenCoin.org EGC is UP to .19
Been thinking why baseball is considered the National Pastime. Kind of makes sense to me that an agrarian society could listen to a competition on the radio and still accomplish tasks that will feed thousands. Farming and baseball prior to the invention and mass production of quality lighting needed to done in good weather and during daytime hours.
The world is upside down. So many things are out there as distractions. World leaders continue to be forced to attempt to involve their countries in war. When one becomes able to forecast the news like a meteorologists' forecast of the weather, news is also recycled and shared in either light that has been efficient in the past or a new angle in order to instill fear and create panic so that folks will willingly give up their arms.
Thought of the hour. How can we take anything for granted anymore? We place at minimum two guards around nuclear weapons, but have provided no such guards for our Liberty over the last few generations hint; this may be why we sense that the world is upside down. It is not the world after all it is merely our handlers inverting us individually and shaking us in a rapid vertical motion in an attempt to fleece us of our last remaining Liberties.
Props again to Destroying the Illusion and his continuing coverage of daily occurrences in the world, he does a great job linking the stories together and attempting to establish patterns and trends that allow us as individuals to be better prepared for the next logical presentation of "facts" by those in power that formerly controlled the spigots used for distribution of information through mass communications.
7JUN17
Had a meeting last night with a group of diverse individuals. We have come to an agreement that displaying the inability of those who are part of the City Government to actually properly accomplish menial mathematical solutions to the problems currently facing our small sleepy desert town. In short it doesn't add up. It hasn't for a long time if ever. The town is over extended and unless the Nation goes to war again, like full fledged, full tilt monty war this town will have to reinvent itself, again.
Back in the day when I was playing Popeye for a pension, aka in the Navy, I was able to do many things that those I grew up with will never have the opportunity to do. You see when I first started venturing out this way deep into the semi-arid plateau known as the Sonoran Desert from San Diego, CA while dating the Mother of my children; Sierra Vista was an Army town with a retirement feel. It was also a childhood leukemia hotspot (Fallon, NV was another, also a military base) so it made sense that those who had good lungs (nearly 5,000 ft takes awhile to acclimate yourself too) come out into the warm sun and live out your days looking at beautiful sunsets. For someone who grew up on the outskirts of Cleveland, Ohio that is an invitation that can not be turned down. Particularly to decarlosdanger since his adult life in service to others was spent absent the light of the sun for at times months on end. Different class of person onboard those vessels for that I will be forever grateful, since without it, I may not be here attempting to type and communicate the thoughts in this melon of mine. My first LPO "Two Dogs" used to call me the Bucket Head Buckeye. As you can most likely deduce, he was Indian, feather not dot. Great guy I learned a lot about what being a leader is from him.
I amazed my neighbor today, you know the one we all have. We love these folks like they are our own family but we are on opposite sides of the fence politically. The topic? Funding of empty City busses. He and I both agree on this Principle. If you are not a Veteran or Handicapped your transportation concerns are not mine, so therefore we both dissent to us being on the hook for a little under 2 million total or 400K direct budgeting to provide transportation for 500 people give or take. I think that is what our Mothers' may have
EGC Flint Water Crisis Crowdfundmeant by saying "Make good choices" or maybe that was an X girlfriend of something along those lines.
Speaking of Mother's my Mom is going to have her knees replaced. Starting next week on the 12th they will change out one wheel and then see how she tempers the change. If she does well then the other wheel gets changed out in July. So soon Scooter may be boot scooting on a dance floor near you. Heal fast Mom, I, we Love You.
Was recently recommended by a friend of the decarlosdanger.com site to check out a youtuber channel named Robert Lee. I highly recommend you check out his videos and his webage.
Its all information folks, exchanging ideas, solving the worlds' problems with one simple process at a time, or better yet realizing that the problems are perceived and really pose nothing more than a distraction from the true problem or concern, which most likely is the true cancer that needs to be removed.
After a successful transplant of three of four cucumber plants it is with regret that I inform you dear reader that I have lost a couple of plants today. Birds came and plucked them right out of the soil off of the bail of hay. The drawing board will be broken out to address this concern. Since I purchased 4 more bails yesterday that are being prepped for more seeds and plants to arrive prior to the rains. Been really cloudy around here. Have not live here during a "El Nino" summer to my knowledge, but it appears this is going to be a wet one. A long drawn out wet one would be great for this gardener, farmer, dreamer, creator of Value.
Speaking our Our Creator, Peace!!!
There endith the rant….
As I post this near 1330 on WED 7JUN17 Bitcoin is being traded for 2773.25 and EGC is being traded at .13 down from a high of .17 earlier.