I have become of fan of youtube, its various channels, and its abundance of information. Just think if our parents had it, it would not have been do as I say not as I do. It would have been do as I say, see just like that fella or broad there on youtube, do it just like that.
Youtube also acts like a history book or perhaps a glimpse into the past at mistakes made by generations before, either planting their food supply or not paying the bills like Cleveland did in the 70's. Both are historically important to learn from since either way you end up hungry. Either one, just hungry since you have not and therefore failed to learn how to grow your own food supply, or worse yet, broke and hungry, since your efforts are owned prior to you even exerting yourself. It is the humble opinion of decarlosdanger that it does not end well in either case study.
Wars when I was growing up were being used as business deals. It disturbs the living crap out of me that this even has crossed my mind, and kind of adds up. Well it adds up a lot closer than bus service at a little under 2 Million for just over 500 folks, or 1% of the population of the City of Sierra Vista, AZ.
March of 1978 Israel invaded Lebanon.
https://youtu.be/i1smjR7Mnno?t=2m
How do we get involved? Peacekeeping mission involving Marines being attacked by a truck if I recall. It's a few years later since Reagan was President, it is later noted by those around the President that sending our boys into harms way for a purposely unobtainable Peace is one of those things he would have changed. But, he did go senile, so there is that to consider as well prior to reaching any conclusion.
I submit to you this. The same cycle being used here against us in Wars on Drugs, Poverty, and Terror are so similar that all you do is change a few words, change the name of a country or two and it jumps out at you.  Oh and don't forget my Brothers and Sisters in Arms, our Wars for You are never over, try not to forget that while being so absorbed and brainwashed that doing that shit is fun.  That is why our memories of the good times is all we like to talk about, and why we remember them so vividly, there aren't many to recall.
I remind you that the United States Army's favorite historical tactic has been starvation of its enemy while surrounding it in an effort to exploit the large statistical advantage it holds and will grow every day, especially once the water stops flowing, or wells are poisoned and the food disappears. I am not sure if I now see in overlays, or I merely associate things in ways that others don't, that would make sense since folks usually don't associate exploitation of a breech and survivability in most trains of thought. You do, well kind of, perhaps you have yet to realize it, have you ever heard of "Is the Juice worth the Squeeze"?
Back to this war as business stuff, if you step back and think just for a moment, how many Good People, men and women of Character have been wiped off the face of the Earth, in support of the Liars' and Thieves' Ideas and Ideals, it is understandably disturbing. We don't want to think about that, that is too morbid, go live your life……. I refuse to keep my head in the sand any longer. War is a business. Corporations need proving grounds on the other side of the world to ensure that the wait for it +/- of the digital technology are indeed correct. You see one switch of that those exploded and unexploded (perhaps unlaunched or out of stock even?) ordinance. Can't be having no + and – being mixed up, especially lat and long all the sudden the behind enemy lines is our own back yard. I never would have mentioned this however, I have worked with some folks outside the Submarine Force since retirement in military contracting endevours, some folks are that sharp, most know it and are willing to learn, others hide it with false bravado and distractions of drama of which they are the controlling interest.
So wars small and large, but always undeclared since that keep folks involved but in more of a distracting way. Not quite like a mosquito in an tent, but sort of, and….even if the size of the shit-zu, the tenacity of a pit bull will be required, needed and should suffice. You have to have a "lil Coop" inside your soul and actually walk around like you are John Wayne. One the attention is obtained hold onto it and don't let go. Spill the truth in a logical pattern. You will learn how and which lessons are best for who and whom. It is ok to fail, but it is not ok to give up. Just in my little area of the world I have been able to influence those who at one time told me to shut up, I don't like politics. I would always reply that I was sorry as I did not feel as if I was talking politics, I was merely discussing how we are ruled over, I apologize.
Wars provide reason for a standing military that requires folks to work to support. Standing Armies of the current size and cost are kind of a new Post WWII world we live in. That is why it was so important that these "Hot Spots" around the world exist and we put the Honor, Character, and Potential of our young in the middle of it. But wait there is more, its an all volunteer force so the poor and middle class looking for a hand up will not only be the ones who occupy it, since they are being trained to fear everyone all the time, their "Clans" they left behind will readily fund it, since they willingly volunteered to send their young lil sheeple out to a game show entitled "To Slaughter or not To Slaughter…. " I do believe that is the only reason Democrats have any redeeming quality in their organization. They as a group are usually more strategic in the use of the military, vice tactical, which gets the population up in arms and in line at the Liberty surrender station.
Think of it this way. Born in 1970, reading history books in first grade, first President of memory is a Theif (I would later learn they are everywhere) and the Follow up to the fill in is a Sissy who lets hostages be taken and instill hatred toward a People in a generation of "Volunteers" in and "All Volunteer" force. Which would be why I celebrated the shit out of retiring from the Navy. Hell I made it. My country which was Balls Deep in the Cold War in its "Peace Through Strength" campaign in the 80's was at a near 180 out between Nov 1987 and Sep 1988 when I surrendered my Soul to the Navy on Paper in a non binding contract and when I left for Boot Camp and they took that fucker.
Kind of makes you wonder why the Navy transfers you to the Fleet Reserve until the 30 Yr mark upon which one is transferred to the Retired List. The human resource Capital is claimed, since it is easier to teach an old dog new tricks than to train a new one, it is just an efficient way of doing business, with the Souls of Others of course.
Don't forget to donate to EverGreenCoin.orgs Flood Flint with Drinking water campaign. Lets not governments failures harm another Man, Woman, or Child. If you donate through this sight, 90% will be donated to the Crowdfund effort on EverGreenCoin.org. To find out more log on.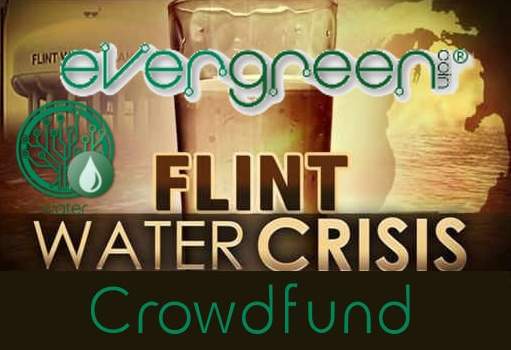 This rant is not over, I just am not sure how to continue to refine these thoughts into a way that is palatable to the masses. Since I am making some headway something is working, continual process improvement is and will always be required. For if not something's they never change, even though the act like chameleons. My favorite adult starlet of the 90's even made a movie about it. Talk about right in your face, but don't be distracted by that. Holy Moly.
…………………….They more they remain the same.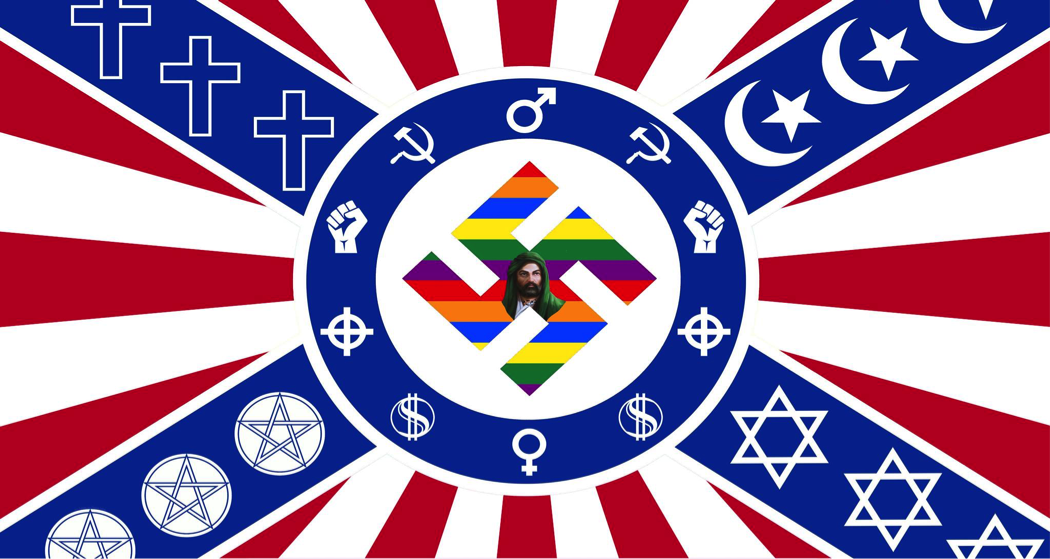 There endith the rant….