Rant of the Day…
12JUN18
A Documented Rebuttal Against Tyranny
Probably should have done this in the beginning.  But, you know how it goes when you can't remember what day it was while looking for something that requires accomplishment regarding your personal property and you look everywhere (insert sarcasm), by that meaning you got up and looked around, paged through say 25 to 50 separate documents and came up empty handed and were starting to feel very anxious.  When realizing that if it were a snake it would have done killed you hours ago if it wanted too?  Well having been living through stuff like that for as long as I can recall, pookas on the boat (hiding/storage places) were indeed everywhere, however it was best to strategically select them as they were most always tactically removed by the enemy known as procedural compliance when applied to the True meaning of stowed for sea.
Any way, this is what I have done.  I am going to go page by page through the entire City of Sierra Vista, AZ's published proposed budget and scribe my thoughts about each page.  Mind you I will be taking written notes through the process, since those are the easiest to tie together visually without having to scroll up and down, which is not a desirable learning model.
Think of it as my paying Tribute to the Late Great Paul Harvey presentational acumen, with a bit of the Late Great Hunter S. Thompson, sprinkled in for clarity, along with the Late Great Lewis Grizzard and his comedic literary genius.  Indeed it is going to be a great show here on the network.
Good Morning, Afternoon, Evening, or Night where ever you may be this fine day, in this world we live in. This is a Special Presentation of the decarlosdanger radio network, sponsored by decarloenterpises.com under the operational authority of decarloenterprises.net and its other not for profit organization decarloenterprises.org.
Today by special request we have perhaps found away to convey thought, through both the written and spoken word by digital means.  That is, well for the most part a first here at the network, though it was suggested quite a while ago, by one of intellect oddly enough.
First off, let me explain what principal it is that I am attempting to stand upon.  I am honestly going into this budget cycle with the vision of Korea being one Nation, and the missions will be reduced accordingly.  When did this town grow?  When was it founded, etc?
Paul- Page 1.  Pretty pictures, even got the corn in there for us Midwesterners, you know those of us who were taught that if there were need for government, there would be no vacuum for it to fill in order to exist in the first place.
That and I dispise the Triangle logo.  Do some background into pedophilia symbols or tattoos recognition and you will understand my disdain for the recent rebranding of our town.
Paul- Page 2
Hunter Pipes in-
It's a List of conspirators.
Lewis follows that up with this analogy.
We got the top seven draft picks, but seems as if the bottom heavy part of the page is working some Warrior magic on LeBron James.  It's a sticky wicket I do here tell.
Paul-  Page 3
Wow, in your face with priorities are they not.  We don't make the top five folks, no where in the ranking is our interest.  Lookie here, I know that Cat, Mr. Felix was slick.
Don't cut our pay.
Pay the retired Cops more since no one can play the market and win all the time.  No matter how good the intention.
The economy is in the trash don't forget
But, if we build it, they will come.
We interrupt this scheduled broadcast to shift focus, to accomplish the initial task with the video presentation conducted today and recorded for posterity for all to see. We will be right back, after this commercial break from PowerPoint and how to advance the slides, one at a time.
Welcome one and all to the 1 hour and 31 minute unofficial minute taking of the Sierra Vista, AZ Jun 11, 2018, budget work session. I am decarlosdanger, I am here with my Truth seeking side kicks, Mike, Paul, Hunter and Lewis, in order to provide you a breathe of fresh air amongst stale ideas this budget season.
Lets listen in, shall we?
Knock, knock, here ye here ye, lets get the show on the road.  Holy Moly, Mr. Blanchard can say something other than I have nothing.
The video is below, it is 1.5hrs in length.  If you can invest a few moments of your time reading this blog post, and then watch it, let me know how i did.  Thanks in advance.
Mayor calls order. Budget work session, folks present, proceed.
Manager speaks, introduces assistant to present his dream.  Three days planned but won't be needed.  1.5 hours allowed, Mayor has plans, we can see where we rate at budget season.  Mr P says rah rah good job team.  Balanced budget, no more tax increases.
Ms. Yarbrough speakith.
Agenda including changes are as follows.  Take from now through Wednesday if need be to get through this presentation.  We budgeted time for it.
Summary
Revenue
Debt
O&M
Personnel
Capital Projects
Changes to date.  The Trash was built into the budget.  Go back to last month and listen.  Look out Fry Town they will have $92K to convince you next year.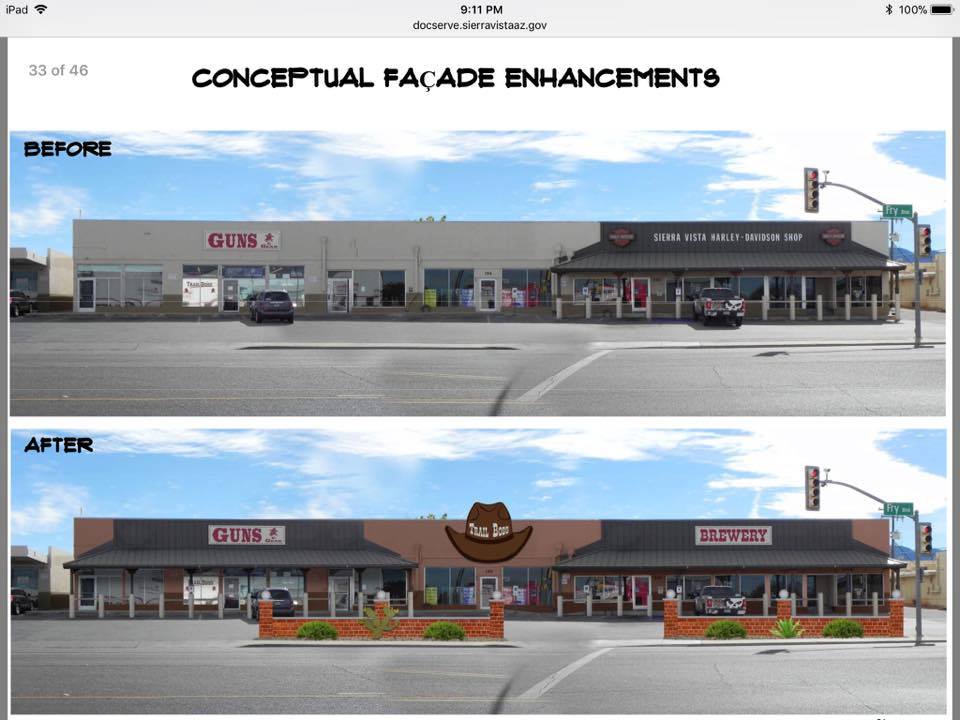 Budget going up  by one million.  Revenues up, but commerce down?
LTAF –y moment. Transit line, the fuel depot is no longer part of the Transit System Grants allowance.  So where did that burden, still ever present, go?
Mayor explains the governmental bucket list of the state.
Ms. Calhoun, brings up two valid points.  One about grants and the other about gambling on education so to say.  Wheres the lottery money??
Moving on……Airport (a recent 750,000 Grant) makes it profitable?  Comedy of errors along the border folks.  Claiming fuel and moving dirt, when the only thing that needs to be done is the fixing the taxi ways.  Not the sign, Mr. Mount.  Here is yours for that comment.
Chuck (mr P) chimes in, we have created a viable project!  Free fill dirt when the military planes aren't flying, I guess.  Maybe we could donate it to the landfill?  Just saying.
Found and AWAS out there somewhere.  Wow! Commission meeting will know more. Pubic works chimes in with the collaboration required to work with the fort.
Mr Mount demands a sign provided in order to display that there is money for the airport by putting a new sign out there.  Before the dirt gets moved.  Don't let them knock it over by accident.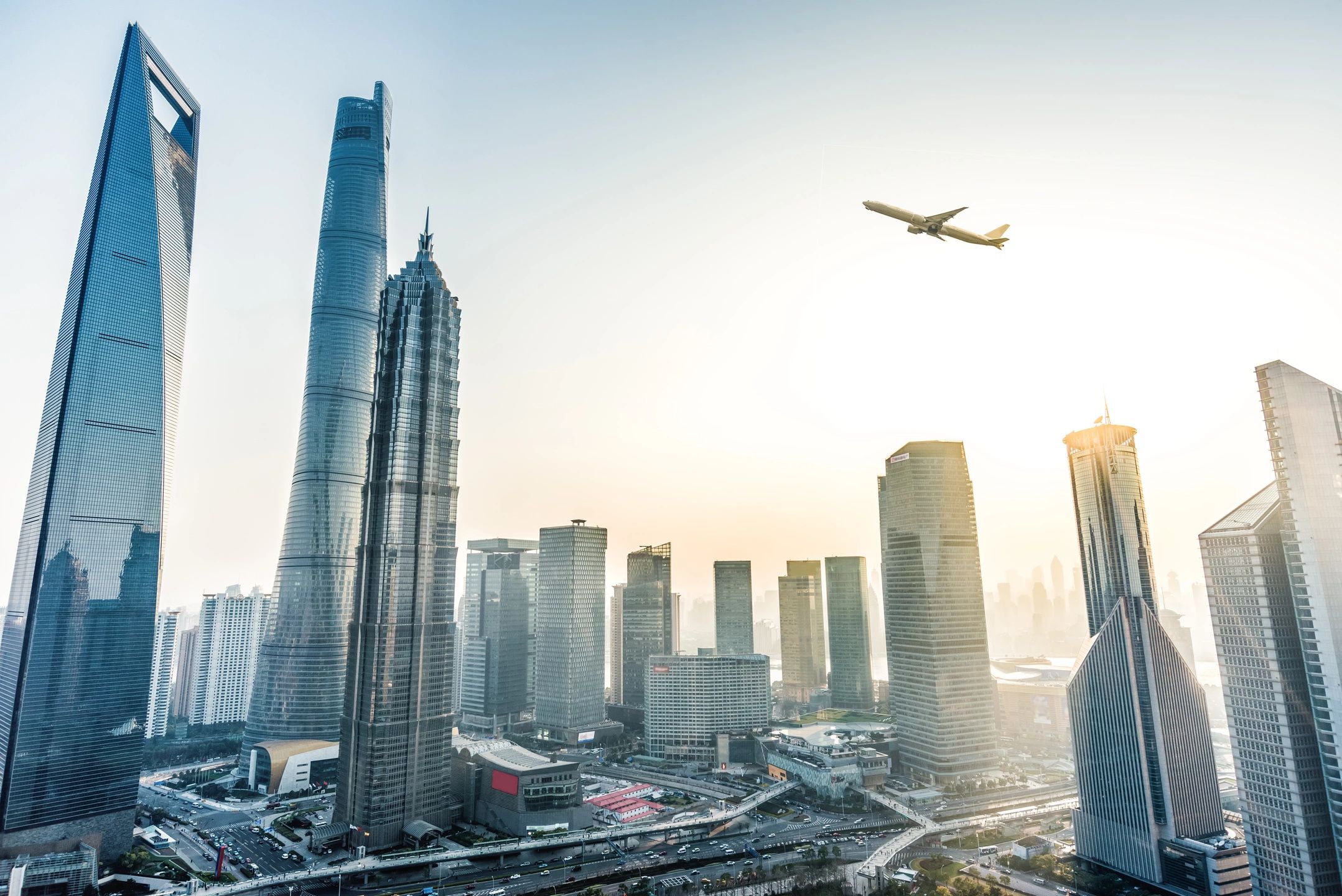 The rest of the slide was quickly covered.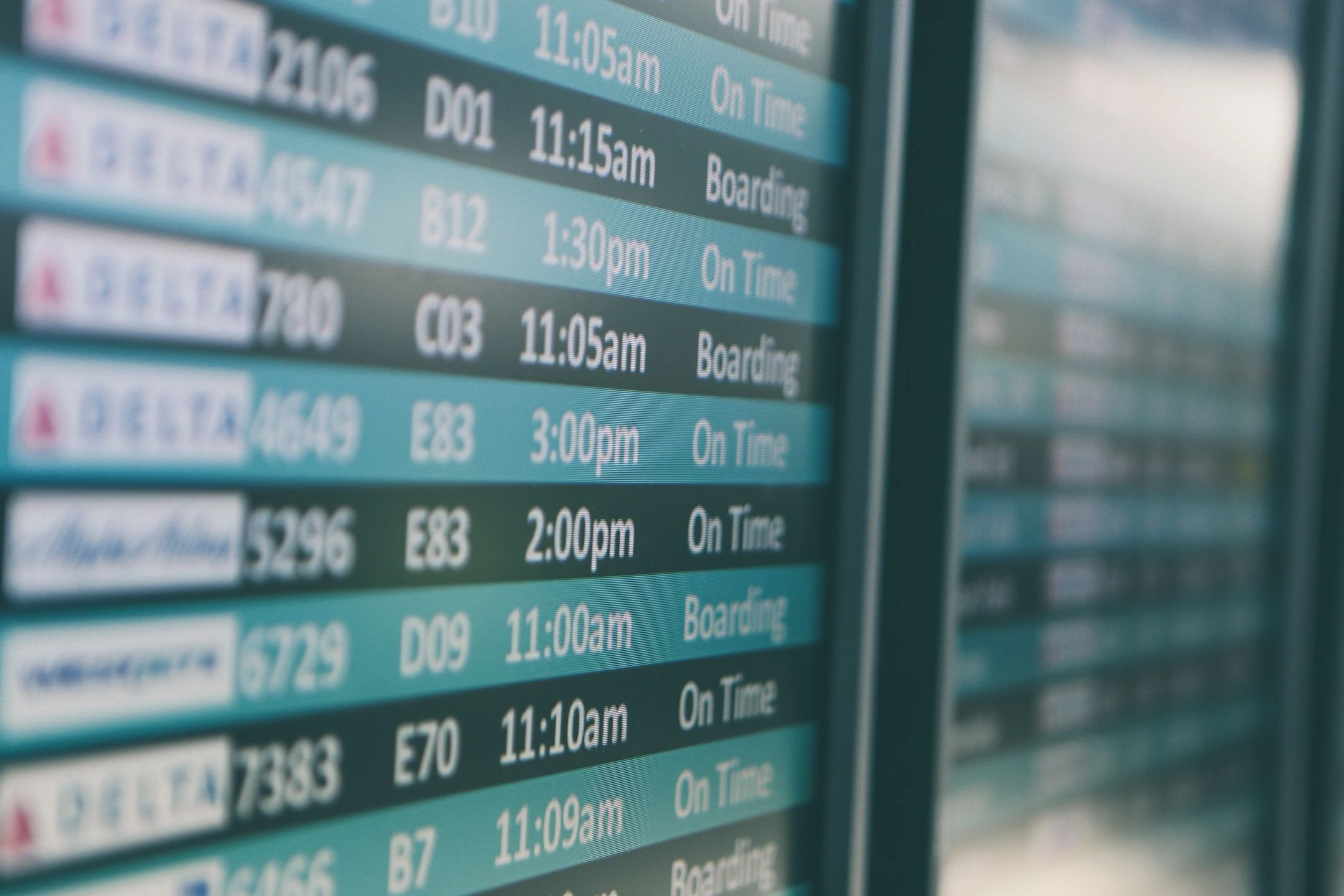 63 million plus
Mr Mount, excellent recovery!!
Mr P chimes in in defense to move the shells in a rapid manner, starting next calendar year and beyond!!!
Dents made in the future, just as we have done it in the past.  He is willing to talk.
City Sales tax up 4% adding 2% more (think pay raise)
Ambulance fees were off because they underbid a private company.
Selling the Kings' Court without anyone bidding on it.  What's the upkeep, we can get that.
Mr Mount chimes in. Excellent.  Wants to dive deep.  Not losing money, but not making money as thought.
It's not related to the fort, finance chimes in, hit or miss.  This guy sure understands how to pitch.  Felix the Cat.
Craig, hits a home run. Drives discussion in a direction of Value.
Again, West End development-SMACK- SVMPO on deck, shuffling the cards.  Lane Diet on Fry, of special interest to the HQ here at decarlosdanger.
Mayor, the wizard of the MPO chimes up, we can have it one way, then we can have it another, but we haven't started what we promised to do to begin with.  Traffic patterns elsewhere effect my backyard.
Mount replies, we have this here, and this is when it is going to be happen.  Lookie here what has been going on with a little construction project.  "Railroaded"into this rockets of the bat.
Mayor rebuts, but unless we take hold of it, we can't make the folks do what we tell them.
Debt slides, slid on by. Little about bonds and lease purchases. We financed four ambulances, two to buy our AZ Ambulance, and two do to established replacement policies.
Chuck, debt, debt, debt, success story.  Managed a high debt with a bad economy, what does that really mean?
OOOOOOO&&&&&&&&&&MMMMMMMMMM
Changes -decreases made by actuals.
Parks moved to leasure and library from public works.  Wow.
2 year Grant.
Using own ambulance system. Guess that AZ ambulance wasn't providing the confidential service that it once was, or it got caught catching the city with its pants down.
Going to start being charged 15K per recruit.  5K per recruit.  20K a recruit.  4 this year, 3 last.
Cost of new academy. SVPD, demonstrating need by creating a place for those that can no longer due.  Teach of course.  Militarization of the PD?  It is something that the Army does isn't it?
IGSA Ambulance contracted ***OVERBID and the UNDERBUDGETED***
Utilities going up. Which company raise the rate? Smells like the Golf Course to me?
Hawaii 5 O!!  Water and poo in our collective cesspool. These folks are true Island folks. But, getting an actual island instead of a continent this time.  Public Works is fouling off the pitches, redirecting exactly where desired.
Overseas, NAPA knows how, too keep its business open?  Wow! All of the vehicles are broken? We can buy the best parts at the cheapest price.
Craig what costs the most?
Public Works- I dunno, but I can get it.
Ms Calhoun- are folks contractually obligated to fulfill a period of time for the city to recoup its investment?
1Adam-12 No
Personnel 2% salary increase of 400K vs 6.7K
Mayor PSPRS vs ASRS please cost
Cat-we pay
Mayor- no, numbers.
Ms Calhoun-  400K over and above this years.
Ball park, don't take your eyes off the ball!!
They got a raise! Leasire and Library terminated DOC inmate workers!!
Moving folks around to increase numbers before our very eyes.
No cost impact, except the pension plans.
Classification and Compensation plans – no perfect method.  Except to qualify it by number.
Here are the folks Look, fire fighters, secretaries, and cops.  Is that all we have working for us?  Where are all the mechanics and truck drivers?
Step increases step on the toes of those who are it is designed to help.  Good job.
Ladder CLEAR!!
Wrong, anniversary date raises.  We used to, but, then again who demanded the changes in the first place and why?
Ms. Yarborough says fire Chuck.
Craig more equitable for everyone else but the taxpayers.  10% pay raise per ordnance?
Chuck- performance standards.
Craig-  Complexity of, get ready, simplify.  Go.  Strike one. Promotions and step time.
Merit vs Longevity argument. Well placed and well played.  Not a home run, but a triple, that ball just got hung in the corner.
Chuck-we used to do that, before we changed it.  Take it full circle now sir.
When were employees not 'Whole'
Craig- 80/20 RULE!!! And Wholistic!!!
1ADAM12-trouble recruiting yes
Craig- pay them more?
NO!!!!! Say it ain't so!! Equity smeckity!  Taxpayers equitity!!
Mayor-can we do it?
Chuck-we can do everything. Way below 5% of other,
Mayor-better way of doing it.  Show us how.
Chuck-keep it and stick it to them, or change to the will of one person?  The guile.
Mayor-future compreshion
Chuck- that is why we did this to begin with.  Compression or broken back?
Mayor-let them have it their way, this is BK, dispense with this BS!!
[We take a break in the action, that is actually the first time I hit the pause button, going to have to read and listen to it.  See if it is like the Wizard of Oz and The Wall Album]
Lets rejoin the cast of the Folly of government in Sierra Vista, AZ shall we.  We have learned so much already, especially about which way the winds actually blow.
Craig, we can execute this
Staff of course we can execute anything (perhaps anyone?)
Mayor-bring out the dead, expose the and landlines
Gwen-burden on employees
Chuck-it changes my methodology and before that, ask them what else they want.
Personnel cost by fund
Pay the cops
Airport retirement?
Capital Projects
Energy management project-explore ways to reduce energy use
Interrwines with the strategic plan, I will show you how it works out next month.  Yeah that just happened.
Kings Airport and Mountain retreat.  They will find something to do, nearly over the horizon.
Craig, sell out the King, partner with the schools, promote tennis.
Somewhere else other than the tennis courts.  Kings Court's cash used in the school?
Buyers?  None.
Partnership details with the Schools coming up in July.  It happened again.
Low hanging fruit, used by staff.  Excellent!! Redemption points young lady!!
Craig- blackbox theatre, capital project?
City-Reviewed every year. Blackbox theatre didn't make the cut. Government where good ideas go to die.
Craig-the people have spoken and they have gotten nothing?
City-how do I dodge this? Got to move it on up, we start the budget in February.  It is that difficult to rank.
Gwen-this is wrong. Done it more than once, 'We've been duped.'  Room for improvement.
Chuck-1sttime change.  We abolished its originator, so we kind of blew the landing.  Who knew our Citizens could do it better?  10 years!!  Plan it out!! C-I-P Capital Improvement Plan absent ADA accountability.  I know what is worthy.  The Cove can't be maintained now, we pushed it out as far as we can.  Playball!!  Community center, needs replaced, it has no historical Value.  Budgets do indeed have to be followed, blah, blah, blah.
Gwen-we need to be involved.  This doesn't match the Strategic Plan?
Chuck-excellent points, the commissions say this and the staff says this, mentioned sewers.
HE FLARED MY NOSTRILS
Gwen-spunds like a new idea
Ms.Y-more dreams we can't fund now.  Blah, blah, blah.
Gwen- so stuff got cut?
Craig-will it work?
Chuck-we can do it.
Gwen-you sure
Chuck-Fire and Police, need more people.  Overfill possibility, with turnover.  If the economy improves it will be great.  Guess he doesn't believe the Donald can pull it off.
More stuff-HURF up!! We need more.
One thing missing is minimum wage increase.  They keep giving part time folks raises, they will be paid more than our full time folks.
Mayor-sell bonds-go into debt-he knows a casino is on the horizon, I can feel it.
Ms. Y, wrap up, you have a month and a half.  Dates as published.
Gwen-can we raise property taxes?
Mayor-this is how I feel about taxes in general.  Its about the needs.  Why would we require an increase in taxes for wants?  Excellent move.  Points. "Proper Public Purpose".  No problems with taxes, but the juice has to be worth the squeeze.  Was he on council when the Cove was approved?
Gwen-  lets talk.  Multi-use paths.  Something more permanent.  Any needs out there or nice to haves out there??  She consults with Chuck for what is reasonable.  Look out.
Chuck- state says this, council says no.  Not much meat on the bone, juice isn't worth the squeeze?  However, a secondary property tax could do the trick.  It takes a lot of time to draft such requests for the taxpayer to reject at the ballot box.  But, options are out there.  You just saw a flea flicker and didn't know it.
Mayor-  TIME
Craig-Still tomorrow, what is plan?
Ms Y.-recycling plan.
Craig-going to have time for questions at the department head level.
Mayor-excellent job Ms. Assistant City Manager, that's a wrap.
There you have it folks from the world wide leader in providing levity to Sierra Vista politics, I would like to thank the City, Staff, Mayor, Council, Paul, Hunter, and Lewis for their insight, candor and comedic value this budget season. Perhaps we can do it again, tomorrow afternoon?
This is decarlosdanger and this is the decarlosdanger network signing off and wishing you a……….
Good Day!!
Told you Paul was in the building.
There endith the rant……